About
Our Values
Community · Compassion · Empower · Educate · Accessibility
Our Aim
Multiple Birth South Australia (MBSA) is a welcoming, inclusive community that celebrates with families the joy of a multiple birth, and understands the unique challenges experienced by those in a multiple birth family. We provide multiple birth families with practical support and a network of connections across South Australia to empower them to thrive.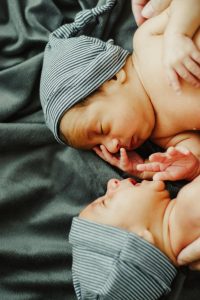 History
Multiple Birth SA, Inc. (MBSA) was originally formed in 1973 under the name "Parents of Pairs Plus Club" and it was run completely by volunteers. Over the years the name has changed a few times but the fundamental aim of the club has remained the same: to support multiple birth families.
Over the years there have been numerous events including zoo visits, family picnics, long weekend camps and Christmas parties just to name a few.
In more recent years the Women's and Children's Health Network has funded MBSA's Home Help Service which provides professional in home assistance to eligible multiple birth families. However, the volunteer committee continue to be the backbone of our organisation.
Contact us today to find out how we can support you.